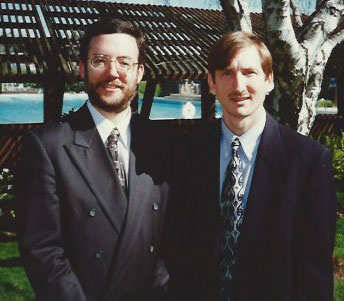 Dr. Goldhamer and Dr. Lisle in 1995
The True North web site has a reprint of an interview down with Dr. Goldhamer for the Winter 2016 issue of Health Science magazine. Nice read.
Dig that facial hair in the super duo above!
And pay attention near the middle, where Jeff Novick is listed. Some news for him ahead, too.